I began competing in BBQ competitions in 1998. It was the logical way to meet the most people interested in BBQ. My goal was to be able to proclaim that Butt Rub was created by a true BBQ champion.
Being a part of competition BBQ has been a source of pure joy and a privilege. I can't think of anything more American than traveling freely and preparing our native cuisine week in and week out.
Whether it's as a competitor, judge, sponsor or International host, the people of BBQ are the best!!!
Simply no better way to see the country and the world at large.
A special thanks to all of those folks who helped pave the way for these events and of course all of you out there that support our products.
Sincerely,
Byron Chism
Product Awards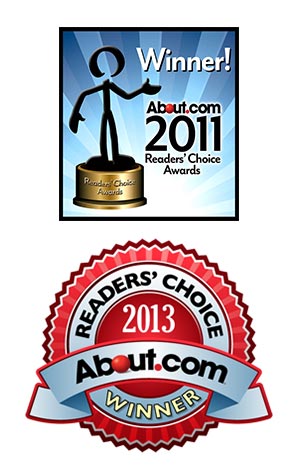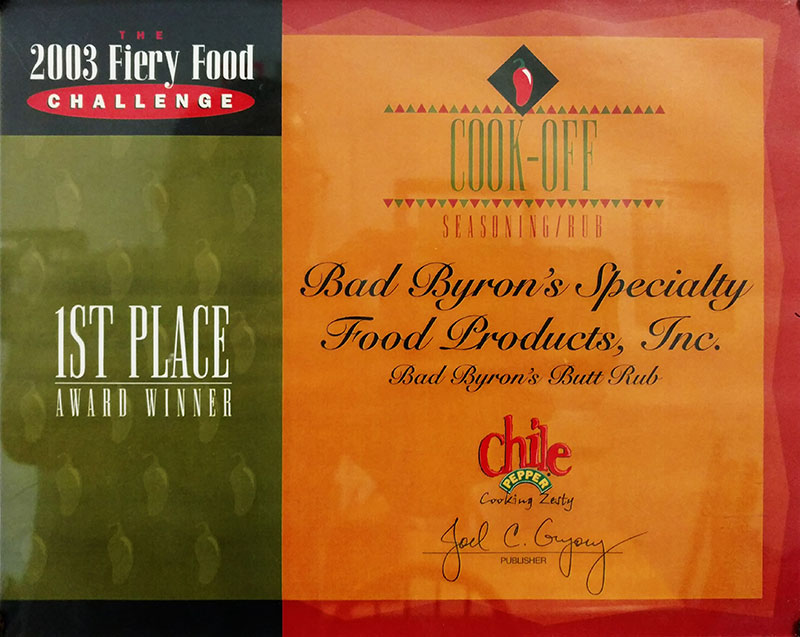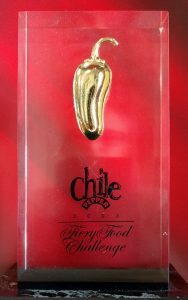 Competition Highlights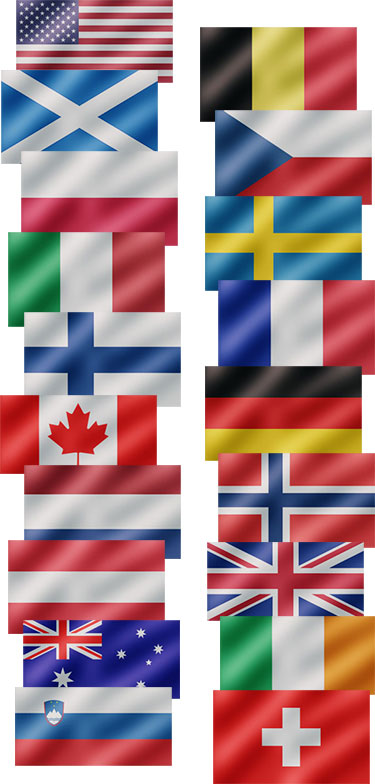 Competed in over 200 BBQ events in 21 states, 19 countries (US, Austria, Switzerland, England, Holland, Germany, Czech Republic, Belgium, Australia, France, Sweden, Norway, Italy, Slovenia, Scotland, Canada, Finland, Ireland, Poland)
Featured on The Food Network (The Circuit; 2003, Bama-Que; 2006)
Original featured BBQ Chef for BBQ AllStars (OLN Network 2005)
Original featured Champion on Barbeque Championship Series (VS Network 2006)
Winner of 38 Grand Championships, 25 Reserve Championships, with Grand Championships received in three different decades
7 time Top 10 overall KCBS Champion (2001 – 2007)
2001 American Royal Invitational Grand Champion Award featured on Al Rokers BBQ Special, Food Network
4 time National Category KCBS Champion
(Pork 2002, 2007/ Brisket 2003, 2007)
2002 NBBQ News Cook of the Year
2006 World Brisket Champion
2015 Gary Wells Sportsmanship Award
2017 Jim Beam BBQ Hall of Fame Inductee
Competed in more countries than any team in the history of competition BBQ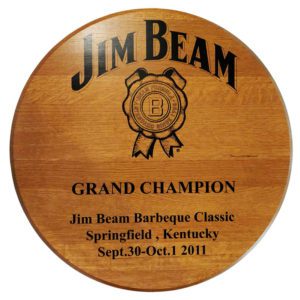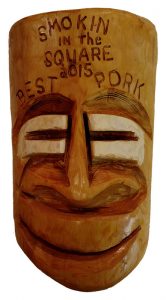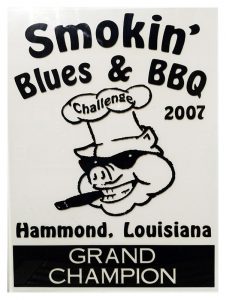 Grand Champion
August 2016

Smoke in the North

Gothenburg, Sweden

September 2015

Bohemian Bluegrass & BBQ

Prague, Czech Republic

April 2012

Tony Stone Low & Slow BBQ Competition

Zaandam, Netherlands

October 2011
Lyons Barbecue and Music Festival
Lyons, Georgia
October 2011

Jim Beam Barbeque Classic

Springfield, Kentucky

August 2011

Madison Ribberfest

Madison, Indiana

August 2011
Georgia State Championship, Dillard Bluegrass & Barbeque
Dillard, Georgia

July 2011

Grillstock BBQ and Music Festival

"King of the Grill" Award

Bristol, England

May 2010
Brushy Creek BBQ Championship
Round Rock, Texas
June 2008
Kiwanis Club Tennessee State BBQ Championship
Lawrenceburg, Tennessee
May 2008

Lakeside Showdown Bar-B-Que Cook-off

Lake Bryan, Texas

April 2008
Grilling on the River
Columbus, Mississippi
July 2007
Up in Smoke BBQ Bash
Mason City, Iowa
June 2007

Blue Rdge BBQ Festval
Tryon, North Carolina
March 2007
Hammond Smokin' Blues & BBQ Challenge
Hammond, Louisiana
Jan 2007
Gator Hammock 7th Annual Wild Pig & Pepper Jam
Felda, Florida
May 2006
Oklahoma Joe's World Brisket Championship
Kansas City, Kansas
May 2006
Sun Drop Country BBQ Cookoff
Pulaski, Tennessee
April 2006
High on the Hog
Winchester, Tennessee
March 2006
Smoke at the Rock
Rockingham, North Carolina
March 2006
Mitchell Company BBQ Championship & Hog Wild Festival
Mobile, Alabama
Sept 2005
11th Annual Riverfest/Alabama State Championship
Decatur, Alabama
August 2005
Georgia State Championship, Dillard Bluegrass & Barbeque
Dillard, Georgia
July 2005
South Carolina State Championship Festival of Discovery
Greenwood, South Carolina
April 2005
High on the Hog
Winchester, Tennessee
December 2004
Christmas on the River
Demopolis, Alabama
August 2004
Kentucky State Championship
Crestwood, Kentucky
July 2003
Pig in the Park Barbecue Festival
Charleston, South Carolina
January 2003
Florida State Championship
Lakeland, Florida
November 2002
Lions Gulf Coast BBQ
Slidell, Louisiana
March 2002
Greater Gulf States BBQ Championship
Mobile, Alabama
October 2001
American Royal/KC Masterpiece International Invitational
Kansas City, Missouri
August 2001
Amazin' Blazin' Tennessee State Championship
Lebanon, Tennessee
July 2001
Illinois State Championship
Shannon, Illinois
March 2001
Beach, Blues, & Barbeque
Flagler Beach, Florida
July 2000
Illinois State Championship
Shannon, Illinois
April 2000
Baker/Charlton Pig Out
St. George, Florida
July 1998
Red White & Que
Greenville, South Carolina
        
Reserve Grand Champion
June 2016

Camargue BBQ Festival

Saintes Maries de la Mer, France

December 2014

Christmas on the River

Demopolis, AL

September 2014

Tennessee State Cookville Cookoff

Cookville, TN

July 2012

Grillstock BBQ & Music Festival

Bristol, England

August 2011

Pigs & Peaches BBQ festival

Kennesaw, Georgia

Nov 2007
Hog Hapnin'
Shelby, North Carolina
Nov 2007
Carolina Smokin' Fall Fling
Lumberton, North Carolina
Dec 2006
Christmas on the River
Demopolis, Alabama
April 2006
Pigs in the Garden
Charleston, Missouri
Dec 2005
Christmas on the River
Demopolis, Alabama
Oct 2005
Leadership Clarksville BBQ
Clarksville, Tennessee
Jan 2005
Gator Hammock 5th Annual Pig & Pepper Jam
Felda, Florida
June 2004
Blue Ridge BBQ Festival
Tryon, North Carolina
Nov 2003
Plant City Pig Jam
Plant City, Florida
Nov 2003
Gulf Coast Lions BBQ Festival
Slidell, Louisiana
Oct 2003
Florida State Championship
Brooksville, Florida
Aug 2003
Kentucky State Championship
Crestwood, Kentucky
June 2003
Wild Turkey's 2nd Annual Tennessee State
Lawrenceburg, Tennessee
June 2003
10th Annual Blue Ridge BBQ Festival
Tryon, North Carolina
April 2003
1st Annual River & Spires Barbeque
Clarksville, Tennessee
Sept 2002
Riverfest & Alabama State Championship
Decatur, Alabama
April 2002
High on the Hog BBQ Competition
Winchester, Tennessee
June 2000
Barbeqlossal World Pork Expo
Indianapolis, Indiana
May 2000
Mississippi State Championship
Sept 1998
Kentucky State Championship
Louisville, Kentucky
        
KCBS National Awards
2007
#10 Team on Chicken
#6 Team on Ribs
#1 Team on Pork
#1 Team on Brisket
2nd Runner Up – Team of Year
2006
#5 Team on Chicken
#5 Team on Pork
#8 Team on Brisket
2nd Runner Up – Team of Year
2005
#3 Team on Chicken
#10 Team on Brisket
#13 Team on Pork
3rd Runner Up – Team of the Year
2004
#6 Team on Brisket
#13 Team on Ribs
#13 Team on Chicken
7th Runner Up – Team of the Year
2003
#1 Team on Brisket
#4 Team on Ribs
#8 Team on Chicken
5th Runner Up – Team of the Year
2002
#1 Team on Pork
#2 Team on Brisket
1st Runner Up – Team of the Year
National BBQ News Cook of the Year
2001
#4 Team on Chicken
#2 Team on Pork
6th Runner Up – Team of the Year
Competition Photos